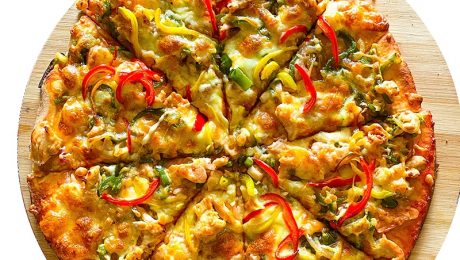 Do you think you know delicious pizza if you've never tasted one at Cafe Reze? Here's your opportunity to get two pizzas at an amazing discount. We are currently running a Double Deal Pizza Offer weekly Every Thursday.
At only Ugx. 35,000/- you get two medium-size pizzas from the choice of beef, vegetable, or chicken.vegetable, or chicken.
Offer Details
You get two pizzas of the selected choice, if it's beef, you get two beef pizzas. However, if you're ordering more than one set of pizzas, you can get a different option on your second set.
The offer is only valid for Thursdays, more offers and family deals for other days of the week will be announced soon.
We Deliver
For those who can't make it to our restaurant on the day, we take orders via phone or Whatsapp.
What They Say
This place. The pizza [gave] me chills. I had to go back the next day.

Nina Ninsiima [Google Review]
Visit us today, we're boastful of a menu wide enough to suit everyone's dining needs.