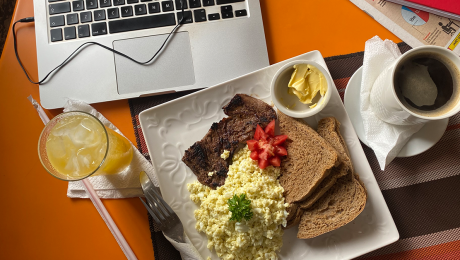 Sugar intake is a big problem. You should try and restrict it as much as you can, because even if you don't add it to stuff like coffee, you're likely getting more than you should in your daily diet in any case. With the ever increasing risk of non-communicable diseases being linked to the lots of sugar we consume, I thought it wise to share a few personal tips on how we can manage this risk by taking coffee without sugar.
Admittedly coffee without sugar has a bitter taste, many would liken it to a drug like quinine therefore many would find the suggestion to take it without sugar a bit "unreasonable". I personally felt so too for quite a long time until I decided to experiment several ways I could attempt to drink it without adding any sugar. Here's what has worked for me so far;
Take it with fruits.
For every sip of coffee you take, munch on a bite of a fruit to get rid of the bitter aftertaste. Fruits like bananas, mangoes or pineapples would be ideal for this as they are sugary and will equally make for the lack of sweetness in your coffee.
Pair it with fruit juice.
A glass of unsweetened fruit juice would equally suffice, as it replaces the sugar you would have added to your coffee. For every sip of coffee, follow it up with a sip of juice.
Coffee without sugar.
Avoid adding sugar to your coffee. If you regularly turn your coffee into a sugary treat, you might be eliminating its overall health benefits.
Sweeteners.
Although natural sweeteners like stevia are being touted as good alternatives, they realistically don't taste as nice. However, they are a great alternative for people on low-calorie or low-carb diets as they're free of calories and carbs.
Honey
Honey is high in carbs which makes it unsuitable for people who are looking to manage their sugar intake. In my opinion it also diminishes some of the health benefits of coffee like keeping you active. However, I suggest using it in moderation if it's to be added to coffee.
Take freshly ground coffee powder or beans if you have a grinder at home. Read more here.
This post does not provide medical advice. It is intended for informational purposes only. It is not a substitute for professional medical advice, diagnosis or treatment. Never ignore professional medical advice in seeking treatment because of something you have read on this page. If you think you may have a medical emergency, immediately call your doctor or dial 911.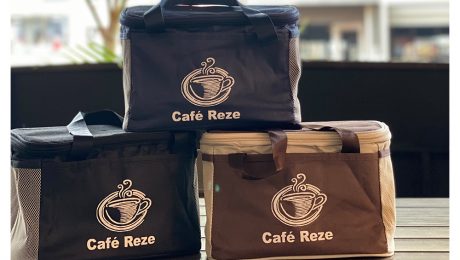 Pack your food in our collapsible lunch and cooler bags, whether it's meal prep for work or picnic with the kids. These bags are designed to keep your food warm or cold for 2-4 hours.
Some of the benefits of using these bags are:-
Well Insulated
Heavy Duty Oxford Nylon Outer with thick insulated, leak proof interior. Outer bag made of polyester cotton, inner bag made of aluminium foil.
Leakproof Interior
Never worry about soup or drinks in bento box seeping through your lunch bag and making a mess on the table.
Multi Use
This lunch bag also can be used as insulated cooler bag for picnic, beach, camping and travel.
Portable Design
Facilitate you to take this lunch bag out for office or gym. Double zippers design for easy access.
How to get one
You can purchase the lunch bags from our restaurant or call us to have one delivered to you.