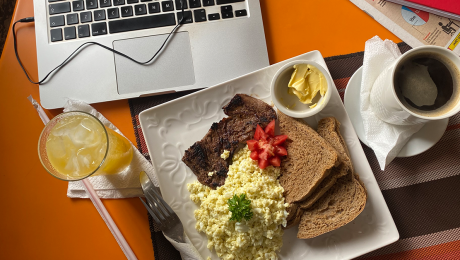 Sugar intake is a big problem. You should try and restrict it as much as you can, because even if you don't add it to stuff like coffee, you're likely getting more than you should in your daily diet in any case. With the ever increasing risk of non-communicable diseases being linked to the lots of sugar we consume, I thought it wise to share a few personal tips on how we can manage this risk by taking coffee without sugar.
Admittedly coffee without sugar has a bitter taste, many would liken it to a drug like quinine therefore many would find the suggestion to take it without sugar a bit "unreasonable". I personally felt so too for quite a long time until I decided to experiment several ways I could attempt to drink it without adding any sugar. Here's what has worked for me so far;
Take it with fruits.
For every sip of coffee you take, munch on a bite of a fruit to get rid of the bitter aftertaste. Fruits like bananas, mangoes or pineapples would be ideal for this as they are sugary and will equally make for the lack of sweetness in your coffee.
Pair it with fruit juice.
A glass of unsweetened fruit juice would equally suffice, as it replaces the sugar you would have added to your coffee. For every sip of coffee, follow it up with a sip of juice.
Coffee without sugar.
Avoid adding sugar to your coffee. If you regularly turn your coffee into a sugary treat, you might be eliminating its overall health benefits.
Sweeteners.
Although natural sweeteners like stevia are being touted as good alternatives, they realistically don't taste as nice. However, they are a great alternative for people on low-calorie or low-carb diets as they're free of calories and carbs.
Honey
Honey is high in carbs which makes it unsuitable for people who are looking to manage their sugar intake. In my opinion it also diminishes some of the health benefits of coffee like keeping you active. However, I suggest using it in moderation if it's to be added to coffee.
Take freshly ground coffee powder or beans if you have a grinder at home. Read more here.
This post does not provide medical advice. It is intended for informational purposes only. It is not a substitute for professional medical advice, diagnosis or treatment. Never ignore professional medical advice in seeking treatment because of something you have read on this page. If you think you may have a medical emergency, immediately call your doctor or dial 911.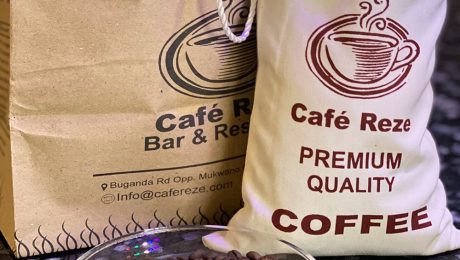 There are several purposes coffee can serve beyond just being consumed as a beverage but that is a topic for another day. Today I would like to introduce you to the concept of using coffee to absorb any unwanted odours, be it from the fridge, bathrooms, etc
Admittedly, I was introduced to this concept by a client who sells perfumes and needed to use coffee beans to neutralise scents as customers were selecting a perfume to buy. The idea is after smelling one perfume on a paper strip, one smells the beans before they smell another. I found this innovative and decided to make further research on the concept.
Why do coffee beans neutralize smell?
Coffee beans have a powerful and pleasant scent that can fill a room quickly, masking the odour while it neutralises and absorbs it.
Coffee contains Nitrogen an element that plays an important role in absorbing the unwanted smells. I will spare you the scientific details.
How to use the coffee in absorbing the smell
For the experiment I put coffee grounds on a plate and placed it in the fridge to test whether they could absorb the smells from the drinks and foods kept in there. It has been two weeks at the writing of this post and the results have been so far so good.
However, coffee used this way cannot be used in preparing your next drink as it has already absorbed various scents and its flavour profile has been ruined.
How to use coffee as an air freshener
Using coffee beans as an air freshener is as simple as leaving them out in the corner of a room. Doing this alone will improve the freshness of any room.
Or just hang it in a mesh bag inside your car
What Coffee to use?
We recommend using beans since they last longer and are more visually appealing. Visit us to learn more on how to use coffee to absorb odours and other benefits of the natural beverage.
Till next time, stay safe!